First, let me say the next phone call will change your life. If you call your insurance company and go to the company they tell you met be missing a lot of damage that was caused by the water says " George Caswell with Emergency Water Removal.
"Water is a tricky business, you have to get on your thinking cap to find where it went!" Insurance carrier vendors know that if they follow the standards they will not be getting any more referrals from that company. They do the minimum amount of work to dry your house.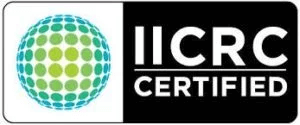 That's why during this 4th of July if you have a water loss hire a company with over a 10-year service track of proving get customer service. Emergency Water Removal dries out your house the right way and we will show you every step of the way. The biggest mistake most mitigation companies make is that your house is dry in 3 days! That is simply not true. Your house determines what needs to be done and how long it will take.
Every home is different and we find houses all the time that was "dried " out by other companies and simply are not the case. Just the other week we had to remove a complete subfloor because the insurance sent out a vendor who didn't do the right drying in the house.
Mold was everywhere in the crawl space with no way of cleaning it because the wood was falling apart.
Call us 24 /7 at 404-996-1777 to get going today